March 29, 2023 – 5:00PM – 8:00 PM
The Algonquin College Centre for Construction Excellence (ACCE) family is pleased to be back after three years. On March 29, 2023, we host our fourth annual ACCE Industry Networking Event.
The first ACCE Industry Networking Event took place in April 2017 to bring the Algonquin College construction community together at a time in the calendar year when there was a need for a connection between students and industry professionals. This event is an extension of ACCE's core values, touching on connection, inspiration, and knowledge sharing. An opportunity to meet the college's talent pool, highlight ACCE's Vision and, reconnect with employers and employees.
In 2019, we hosted over 400 industry partners – including many alums and OCA members. The event attracted record numbers in attendance. It was a huge success. Students across the ACCE programs can gain valuable face time with industry stakeholders, start building solid relationships and discuss opportunities for their futures.
The ACCE Industry Networking Event is a student-led event and has grown in popularity over the years. Events like this have the power to influence, engage, and inspire. The value of engaging events can be measured in student success and the valuable connections made with industry leaders and partners.
If you would like to set up a company display booth, please get in touch with Tammie Vallee: valleet@algonquincollege.com
The event will include a series of dynamic, diverse, and inclusive talent pools from various programs of study.


Not long into work on the project, Russell noticed that the entry doors to the building weren't equipped
with
| | |
| --- | --- |
| Architectural Technician | Building Construction Technician |
| Cabinetmaking and Furniture Technician | Construction Engineering Technician |
| Electrical Engineering Technician | Heating, Refrigeration, and Air Conditioning Technician |
| Horticultural Industries | Powerline Technician |
| Architectural Technology | Civil Engineering Technology |
| Electrical Engineering Technology | |
For more information on the programs of study, please visit: Algonquin Centre for Construction Excellence
The event is open to all Industry leaders, Alumni, Students, Faculty and Support Staff.
Registration is required.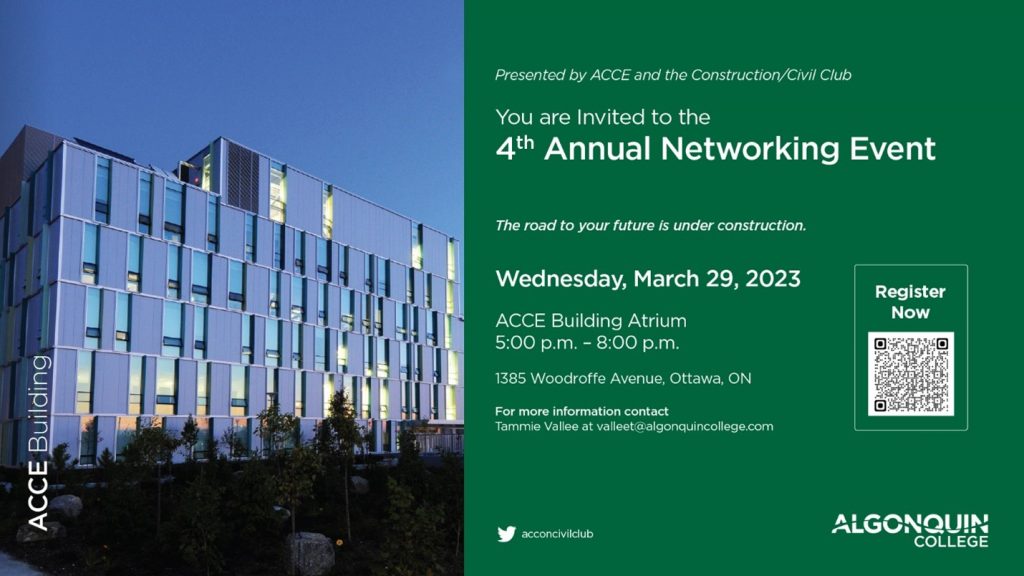 Agenda:
5:00 PM – Algonquin Traditional Territory and Recognition of the Algonquin Peoples – Cllint Pulchinski
5:10 PM – Opening welcome – Nick Paquette and Robert Topper
5:15 PM – Light Refreshments served
5:15 PM – Networking, Meet and Greet
6:30 PM – Gift basket draws
7:45 PM – Closing speeches
More NewsView All News & Press Releases
March 24, 2023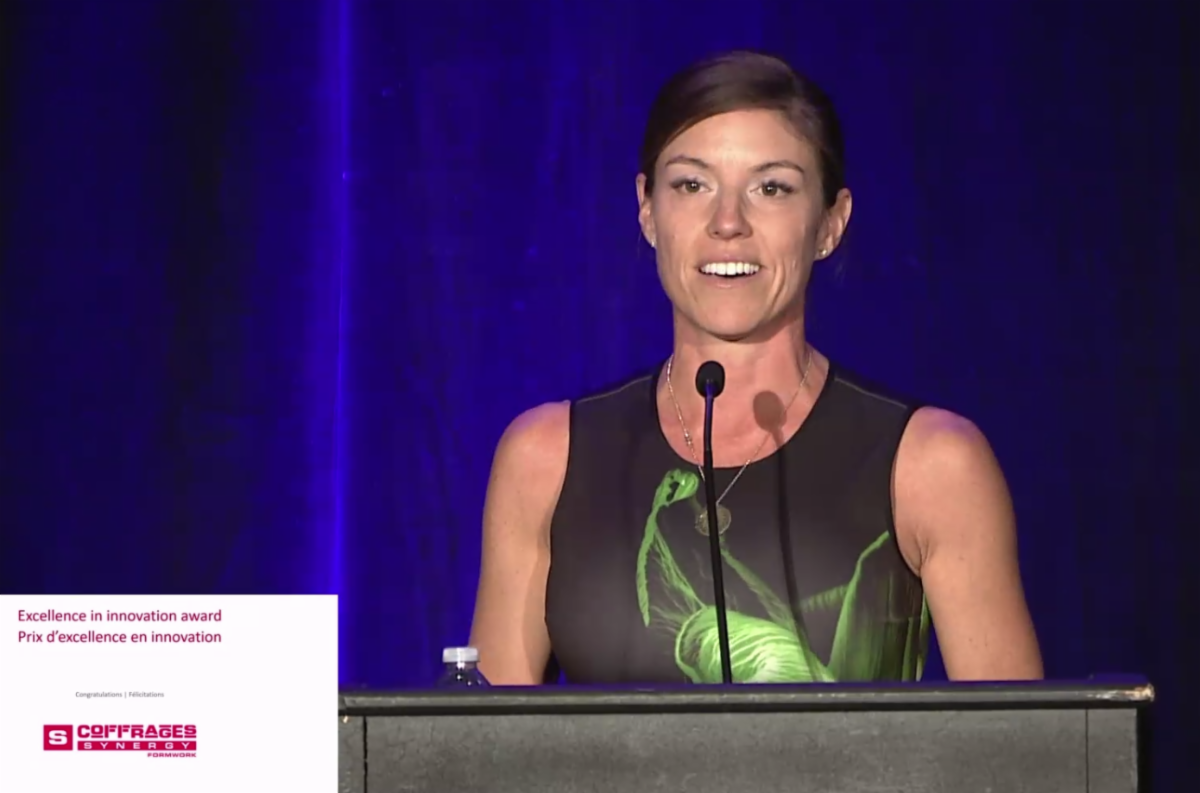 Congratulations Coffrages Synergy Formwork Recipient of the CCA 2023 Excellence in Innovation Award
The CCA Excellence in Innovation Award recognizes outstanding CCA member firms who have implemented innovative construction practices within the past two years. These practices must have been a "first-time" use or adoption for use in Canada, but may have been previously applied or used elsewhere. The recipient is awarded with the Hugh R. Montgomery Memorial Trophy, which commemorates the life and work of Hugh R. Montgomery, a past president of CCA who gave generously of his time and experience for the general well-being of the industry.
Read More about Congratulations Coffrages Synergy Formwork Recipient of the CCA 2023 Excellence in Innovation Award
March 24, 2023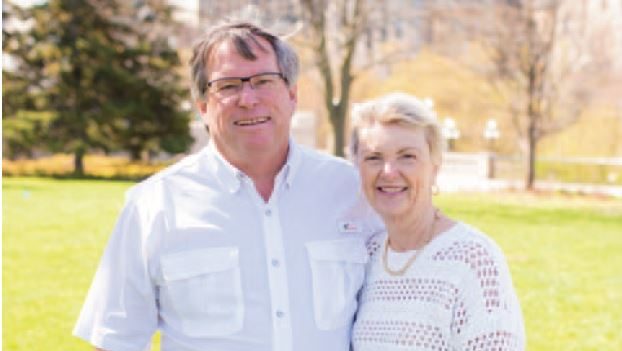 July 19, 2022