Description
Course Objectives:
To capture and communicate best practices and key lessons learned takeaways for contract risk and financial risk management, for industry stakeholders including Builders, Owners, Consultants, Lenders, Facility Managers and Supply Chain Procurement representatives from contract pre-award, throughout the execution and close out of the project work.
To develop a commercial culture to effectively manage contract administration monetary risk consistent with the contract requirements including Prompt Payment and Adjudication provisions.
To raise awareness in experienced Project Management and Site Supervision staff about the risks of construction claims to cost, quality and schedule, and to demonstrate contract administration techniques that help avoid claims or mitigate the risks in successfully pursuing those claims.
At the end of the course, participants will have a better understanding of how claims arise and how to manage, mitigate and/or avoid them with proper Contract Administration and Execution. In the event of a claim, the Project Manager and organization will also be in a better position to support or defend its position.
The course will educate the participants on:
Contract requirements that affect how work must be tendered, executed and documented;
Common errors and omissions in Project Management and Contract Administration;
Industry best practices designed to eliminate or mitigate risks associated with those errors and omissions. Common causes of contract claims;
Full Course Syllabus :
1) Tender Phase (Tendering & Bidding)
2) Contract Administration I - Pre-Award Phase ( Job Set Up, Subcontracts)
3) Contract Administration II - (Post Award and Execution)
4) Scheduling and Progress Measurement
5) Change Orders and Claim Management
Intended Audience
Project Manager & Executive Team
Related Info
Participants will participate in interactive discussions, Q & A sessions, and problem-solving based on lessons learned
Speaker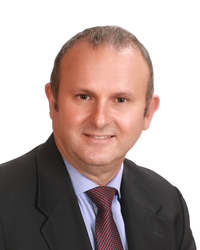 Jerry Crawford, PQS(F), PMP, GSC, MRICS - Principal Director - KGC Consulting Services Inc.
Jerry is a Claims & Expert Report Professional/Commercial Management Expertise/Professional Quantity Surveyor/Project Manager with over 42 years of accumulated experience in the building and civil construction industry working predominantly in Canada on transportation, energy, commercial, industrial, multi-family residential, civil & building infrastructure projects during the procurement, pre-contract, execution, and post-contract phases. He has Canadian and international experience working in USA, Bermuda and formally in South Africa and has attended numerous court trials for insurance settlements, liens, and claim disputes.
Jerry also has extensive experience working on claims & disputes with legal counsel, owners, contractors, subcontractors and surety companies. He is expert in report writing and input on issues regarding: Scope of Work Disputes, Constructability Analysis, Contract Compliance, Liens, Abandonment, Workmanship Defects, Delays & Disruptions. Jerry has extensive procurement background and project management site field experience encompassing design development oversite, schedule development & tracking and project controls. Experience with pre-construction administration assistance, project execution commercial management services, project performance audits, and providing lessons learned follow up debriefings and over 5 years of direct field experience as a coordinator, schedular and project manager.
He was also a Past President of Prairie Chapter Region for the Canadian Institute of Quantity Surveyors (CIQS), a former CIQS National Board member. Board member of the ADR Institute of Alberta. Founder and Principal Director of KGC Consulting Services Ltd. since 2015.